So after two days of getting pissed off and about to file a ticket to get my mic checked out and repaired i decided to one more test.
This test had me go back to the video the same time the poping shows up in my audacity line up.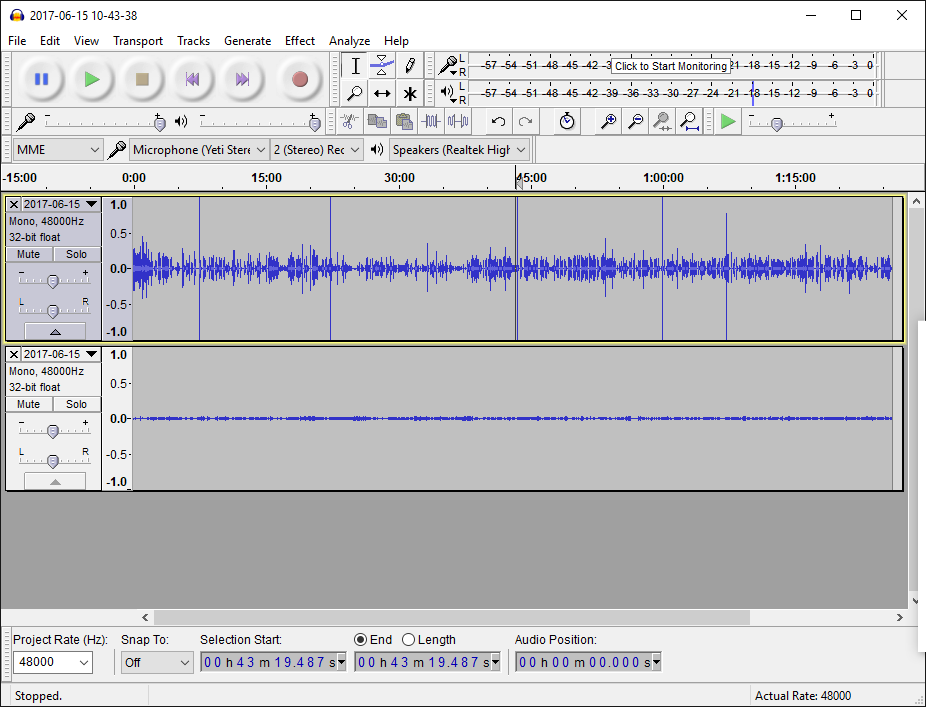 To my surprise the poping is not in the original .mp4 file recorded by OBS. After doing some more digging my only conclusion is it is audacity. This is futher proven that i made a OBS recorded muted the mic ( Blue yeti) And the spikes where still in the audio even when there is no audio.
I have lost many videos to this noise that ive been able to slightly fix through leveling it all out but i would like to know what is causeing this problem to avoid it in the future.