Greetings!
I've been using Audacity for years now on various Mac devices.
Currently I'm using macOS Monterey version 12.6 on a 16 inch 2019 MacBook Pro with a 2.4 GHz 8-Core Intel Core I9 processor.
I just installed Audacity 3.2.1. I noticed that many recently installed plugins weren't listed as available in my Plugin Manager, so I clicked the Rescan button. I get multiple Exception Code error messages like this: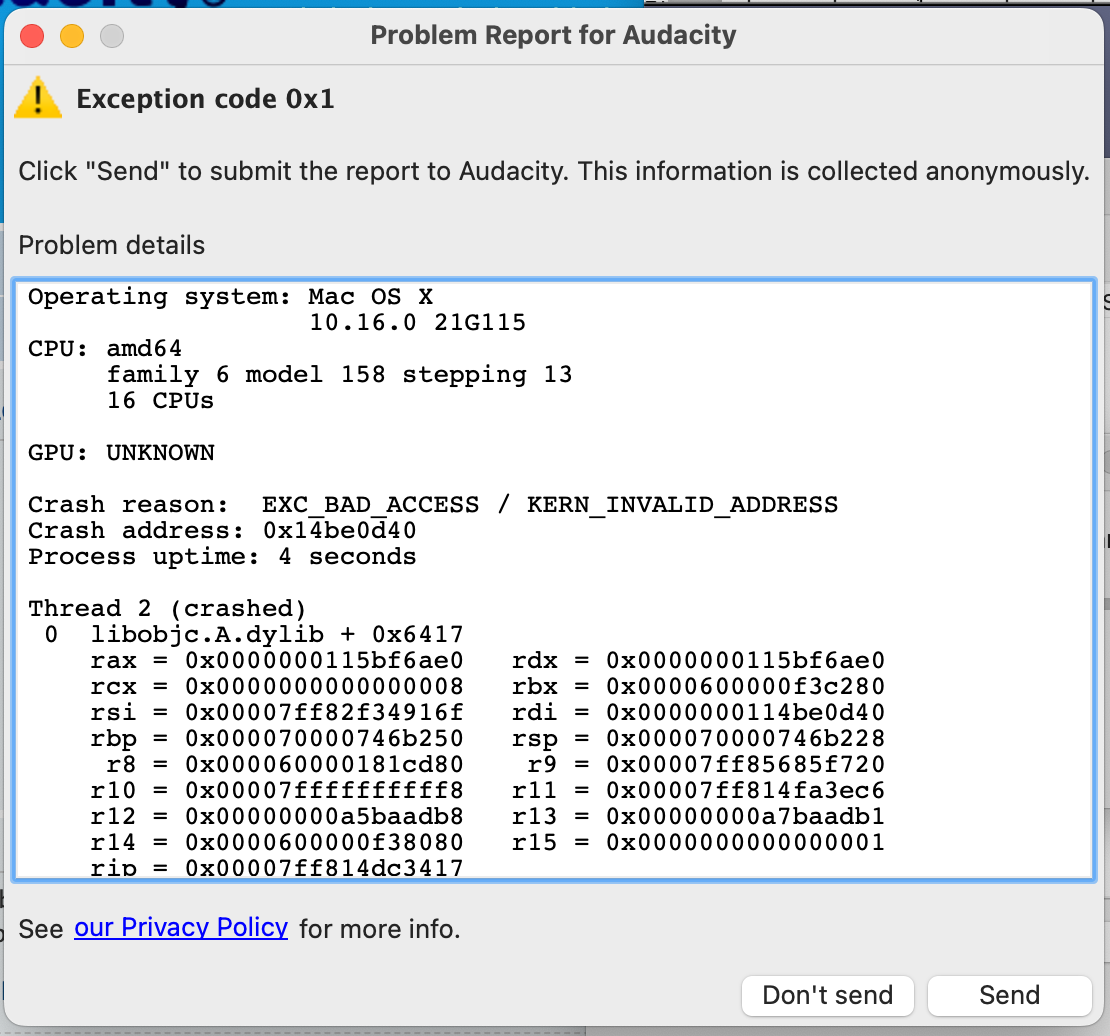 It will also stall out everytime it gets to Cherry Audio's Voltage Modular FX.vst
When I hit Stop or Cancel, and then Rescan again, it just starts over and the same issues come up again.
Anybody know what I'm doing wrong? I realize that some plugins are not compatible with Audacity, but I don't see a way to skip any individual plugin, or just pick and choose the ones I want to use.
TIA,
Mark