Hi,
I've been editing my audacity project for a week on Audacity 2.4.1 with macOS Catalina 10.15.6.
One day, I just saved the project and closed it as normal, few hours later when I got back, I received the following error message:


(Sorry that it's in Chinese version, but namely the same as follow: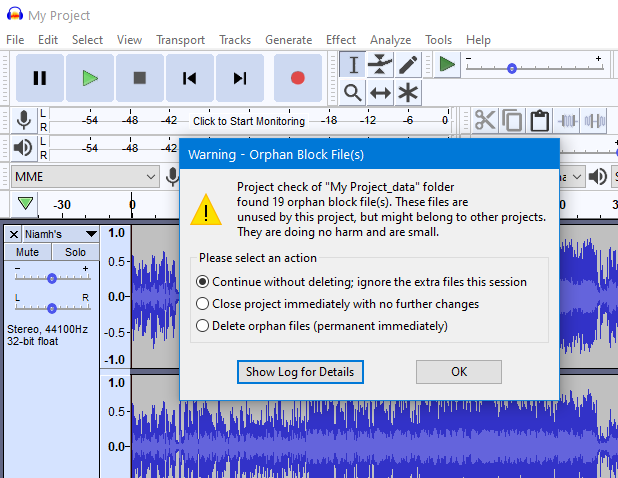 )
Also, all the sound track seems disappeared.
It's an hour interview, which is important to me, what else can I do to the file?
Thanks!