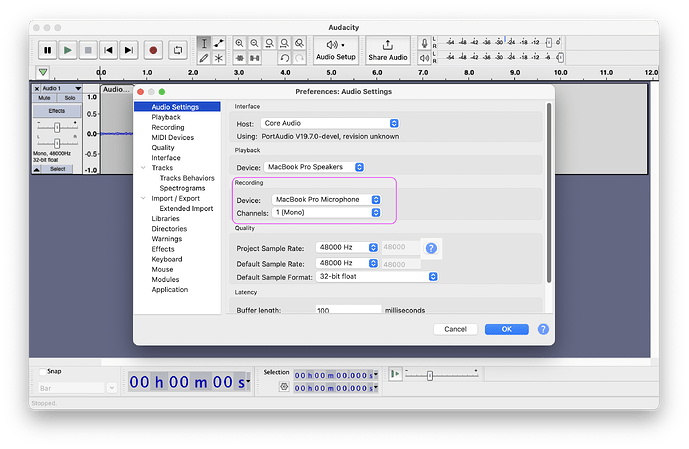 They're only Mono, no stereo option on the Audacity.
Audacity version: V3.3.3
Macbook Max: Apple M2 Max with Silicon ARM CPU, 16"
macOS: 13.4.1
I got the information that there are 3 microphone in the Apple M2 Max. So it should be stereo.
So may I know maybe it is a software feature I should update, or other plug-in I can purchase, for the stereo setting.
Thank you.