Audacity 3.0.2, MacOS 10.13.6 - High Sierra.
I generated a five second mono tone. File > Save Project > Save Project > [Warning, Warning Will Robinson!] > OK > Name the Project > Save.
TestTone4.aup3 (1.13 MB)
I get two files, not one. I get a "wal" file.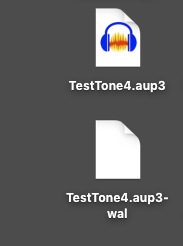 It vanishes when I close Audacity leaving just the aup3.


If I get both files and then delete the "real" aup3 file, the wal file becomes a forever file.
File > Save Project > Save a backup Project doesn't do this. But that can give oddities like this.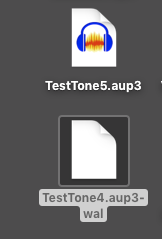 ???
Koz