Win 10
Audacity 3.1.2
The normalization / volume effects are acting weird in one of my projects. Turns out that while I was typing this, I seem to have found the issue.
Problem / solution: I'm working on a mono track that is not really mono, but one half of a split stereo track with the pan manually reset to center. This seems to be causing the trouble. I can mix it down into a true mono and the problem is solved. So don't work with fake mono, I guess…
Here's my original post anyway, maybe it's still worthy of a ticket
I have plenty of headroom, the master meter doesn't show any clipping, and "find clipping" detects no results.
Yet when i open the gain effect it shows a negative value, which normally indicates clipping (checking / uncheckng the box to allow clipping doesn't make a difference)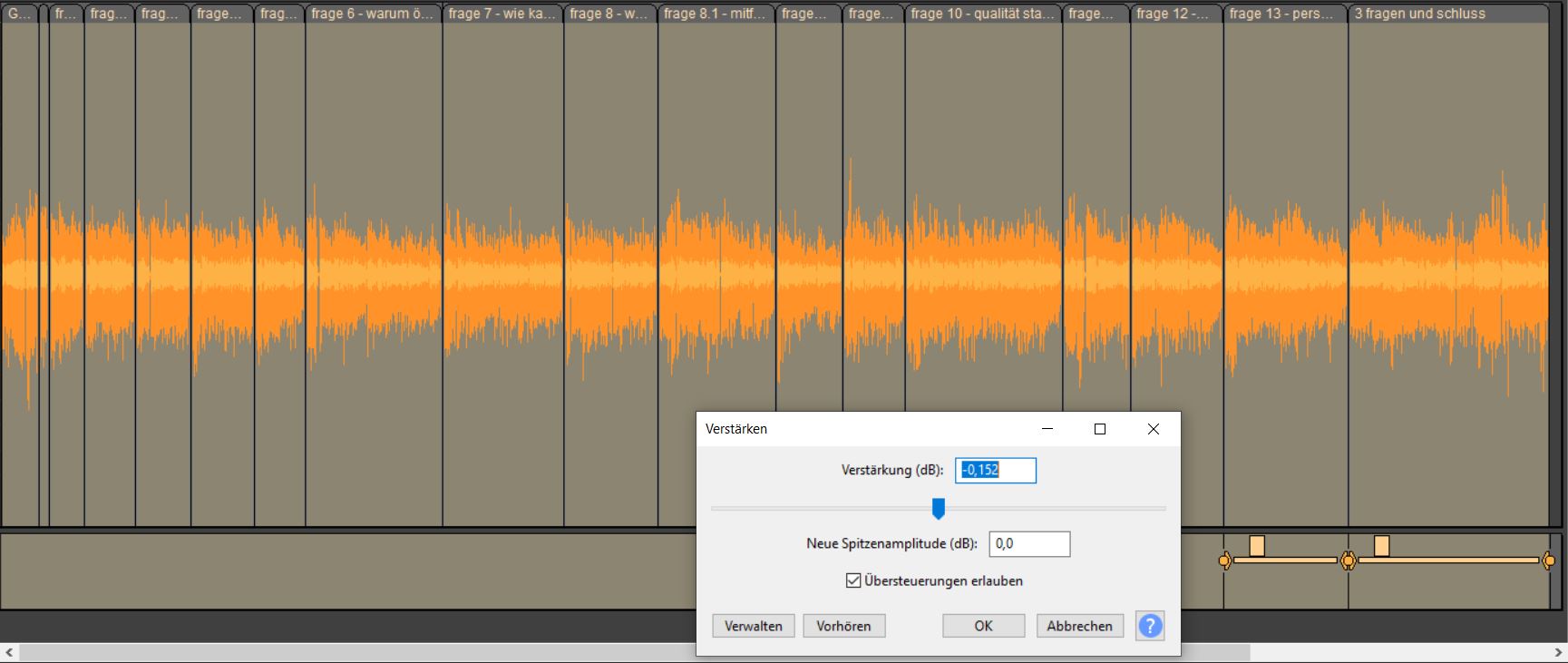 When i check individual clips, most of them show a realistic amount of headroom, except for three of them, which show either unrealistically low headroom or a negative value (attached examples 01-03).
Normalization isn't working as it should either. When applied to the "unbroken" clips (the ones with realistic headroom values) the audio gets louder but still not to my chosen normalization level (-1). In order to reach -1 peak I need to repeat normalization a couple of times.
When applied to the broken clips, normalization does the opposite. It reduces the audio level and keeps reducing if I repeat the effect…