Please, as you are on Windows, post details of anything you think could be an Audacity bug in the Windows board http://forum.audacityteam.org/viewforum.php?f=46. I have moved your post here.
Please tell us exactly what version of Audacity it says at Help > About Audacity… . Give us all three numbers.
In Audacity 2.1.1, the system for registering plug-ins has changed.
After adding plugins to the Audacity Plug-Ins folder (or to the appropriate system location), you don't restart Audacity. Instead you use Effect > Manage… (at the top of that menu), then look in the list of "All" plugins and click to select the effect(s) you added. With the effect(s) you want to register selected, click the "Enable" button then click OK.
It may be quicker to click the "New" radio button then you will only see effects that have not yet been registered.
The same system is also used for Audacity's built-in effects and shipped plugins (like Adjustable Fade or High Pass) - most of those effects are enabled by default, but you can disable them at Effect > Manage… if you want to shorten the Effect Menu.
Please read here about the Plug-in Manager dialogue: http://manual.audacityteam.org/o/man/manage_effects_generators_and_analyzers.html.


Gale
In Audacity 2.2.X you have to enable new plugins before they appear on the plugins menu.
The Tracktion plugins do work in Audacity on Windows,
but the free-trial ones I tried seemed to be adding noise intermittently, (spoilers ?)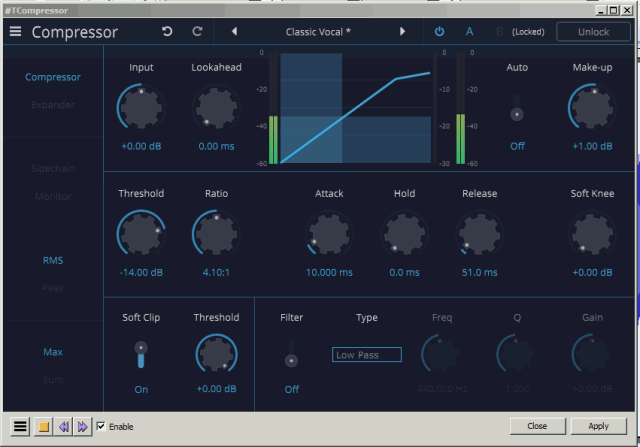 https://www.tracktion.com/products/daw-essentials-collection