Hello all,
Normally, I'm using Audacity on my desktop for music production. But sometimes I have to resort to Audacity (2.05, from the Software Manager) on my KDE Mint laptop. The problem is that it doesn't have Line/Mic In.
I tried to work around this with a 3D USB to Audio Model PD552 Line In adapter (see below)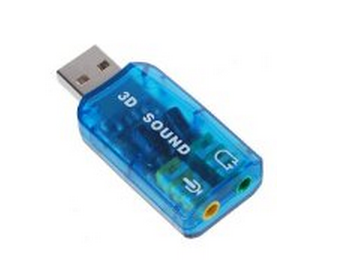 that ought to operate through one of three USB ports on board. Only it doesn't.
The system recognizes the adapter. But Audacity not, so I suppose some settings should be changed. I have no idea where to start though, so some advice would be welcome.
Thanks very much in advance.
tnob