RESOLVED**




Hi there!
OS=10.14.6
Audacity=2.3.2.0
I've tried everything short of completely uninstalling and wiping all audacity folders from my computer but can't seem to solve this issue. I tried all the instructions twice just to make sure, but can't seem to figure out where it went wrong:
Even when I confirm the ffmpeg is correct and mounted, I get a scrambled screeching sound for every mp4 I try to import. Sample attached.
I viewed the Diagnostics>show log and didn't really understand the majority of the messages, but it seemed to be correct. Attached here as well.
I'd appreciate any help I can get, and sorry if it's a simple fix that I somehow have overlooked!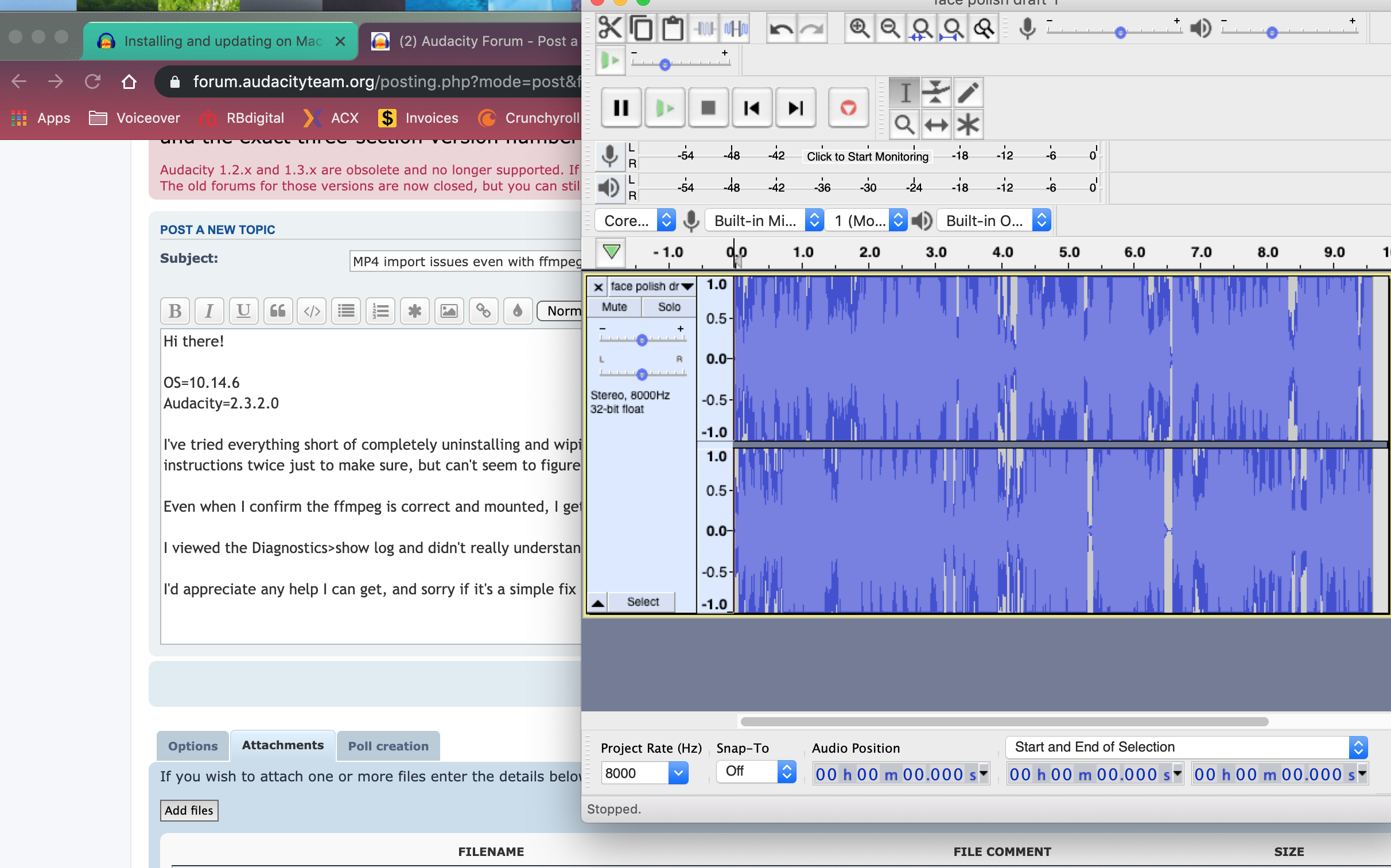 log.txt (2.44 KB)