I have Win 7 professional and Audacity 2.2.2
I put together a radio show once a week for our local FM radio station. I make nine 15 minute segments, and they are a mix of my voice overs and songs I have saved as MP3's on my computer. I am very careful to make each segment as close to 15 minutes total and usually come within a few seconds.
Recently when the segments are in their system and they put them into their computer the total time of my segments are not the same, they are several minutes longer that what was delivered.
I have been trying to help them figure out what the issue is and they are stumped too, so I thought I would ask here just in case anyone can help.
my settings are 44100hz and the bit rate I was using was 32 bit float (that setting I have changes to 16 bit)
one other thing, when i record my voice overs i have been doing them in mono, not sure that makes any difference but thought I'd say so.
So sometimes i may have 4, 5, 6, or more tracks to mix as one segment.
I am attaching a screen shot they sent me of what they are seeing on their end.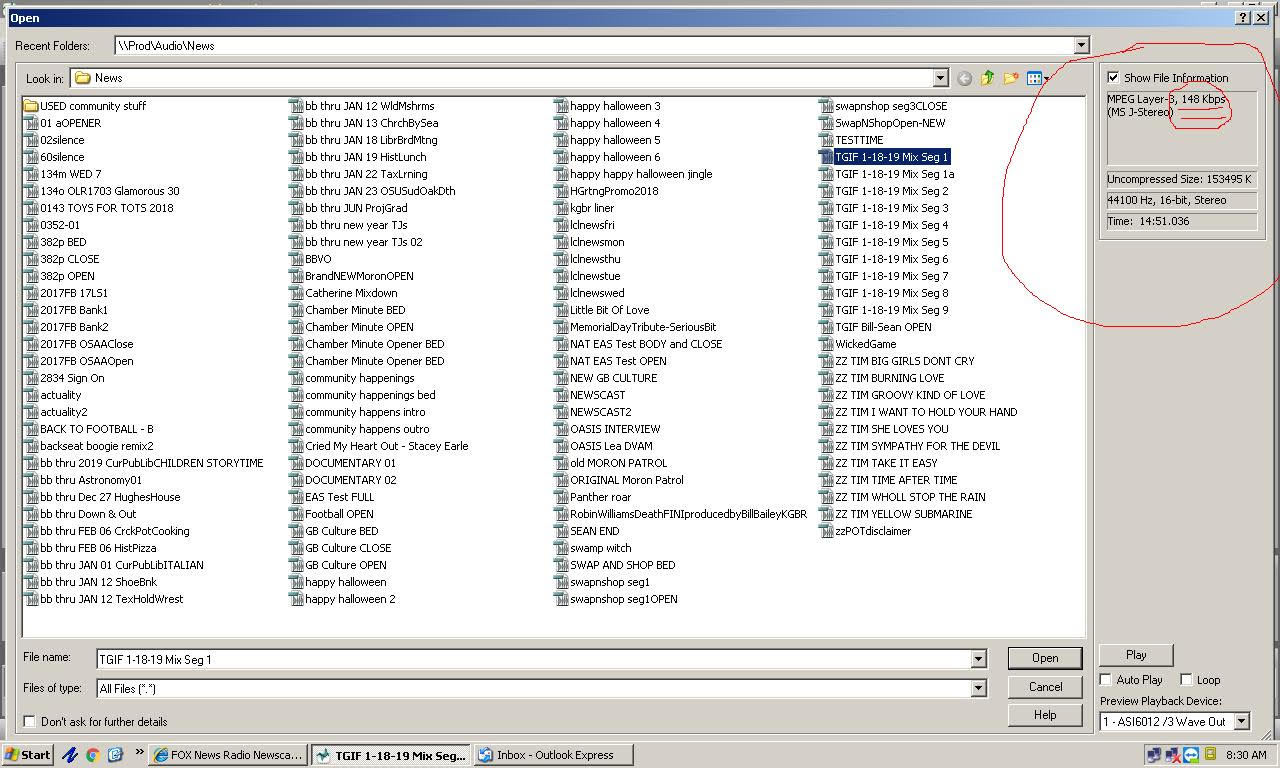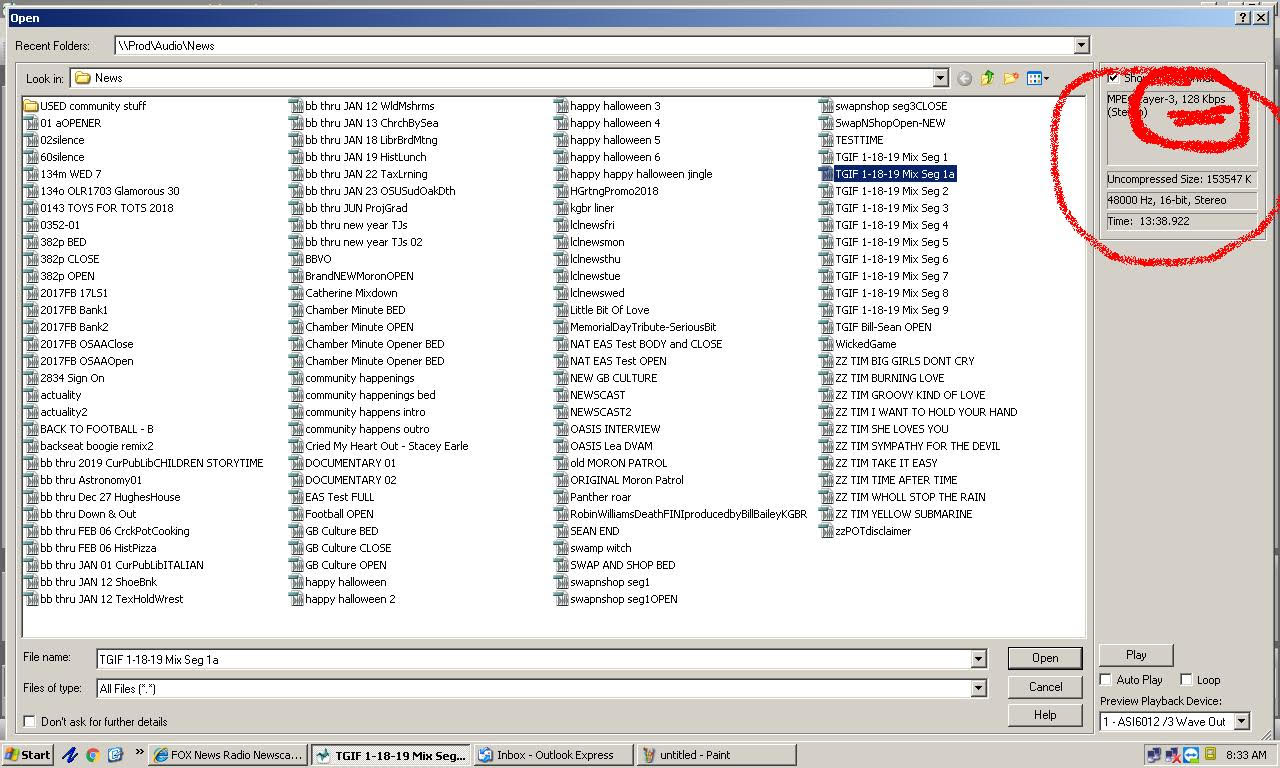 We have been doing this from Audacity for about 6 months and just recently have we been having problems. They use Adobe Audition but it has been working fine up until recently
Any Ideas what is happening?