Running Audacity 2.0.6 on Win7 HPE with settings to record both tracks of a stereo cassette tape from an Advent Dolby Stereo deck.
It appears from this screenshot that only one track is actively being transferred.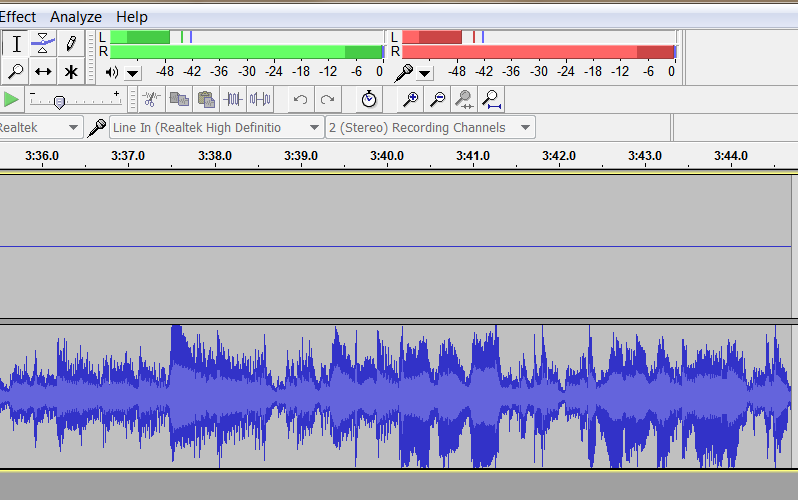 Here is a shot of the settings.
These shots were captured during a recording run. Can anyone tell me what is happening here? Are both tracks being recorded? If so, why does the graph of sound appear on the lower track and not the upper?
Sign me "still struggling to learn Audacity"