Hi All,
I just upgraded from 2.1.1 to 2.2.1 and lost most plugins.
Downloaded plugins
Dragged them to Audacity folder
When to 'Effect/Add-Remove-Effect, selected 'all,' clicked "enable" and "ok" but they're still not there.
Did so as admin.
Restarted program, nothing.
Plugins are in the Audacity folder along with those that are enabled (see screenshot)
See screenshot of what's in the folder, but not actually in Audacity when I go to 'Effects.'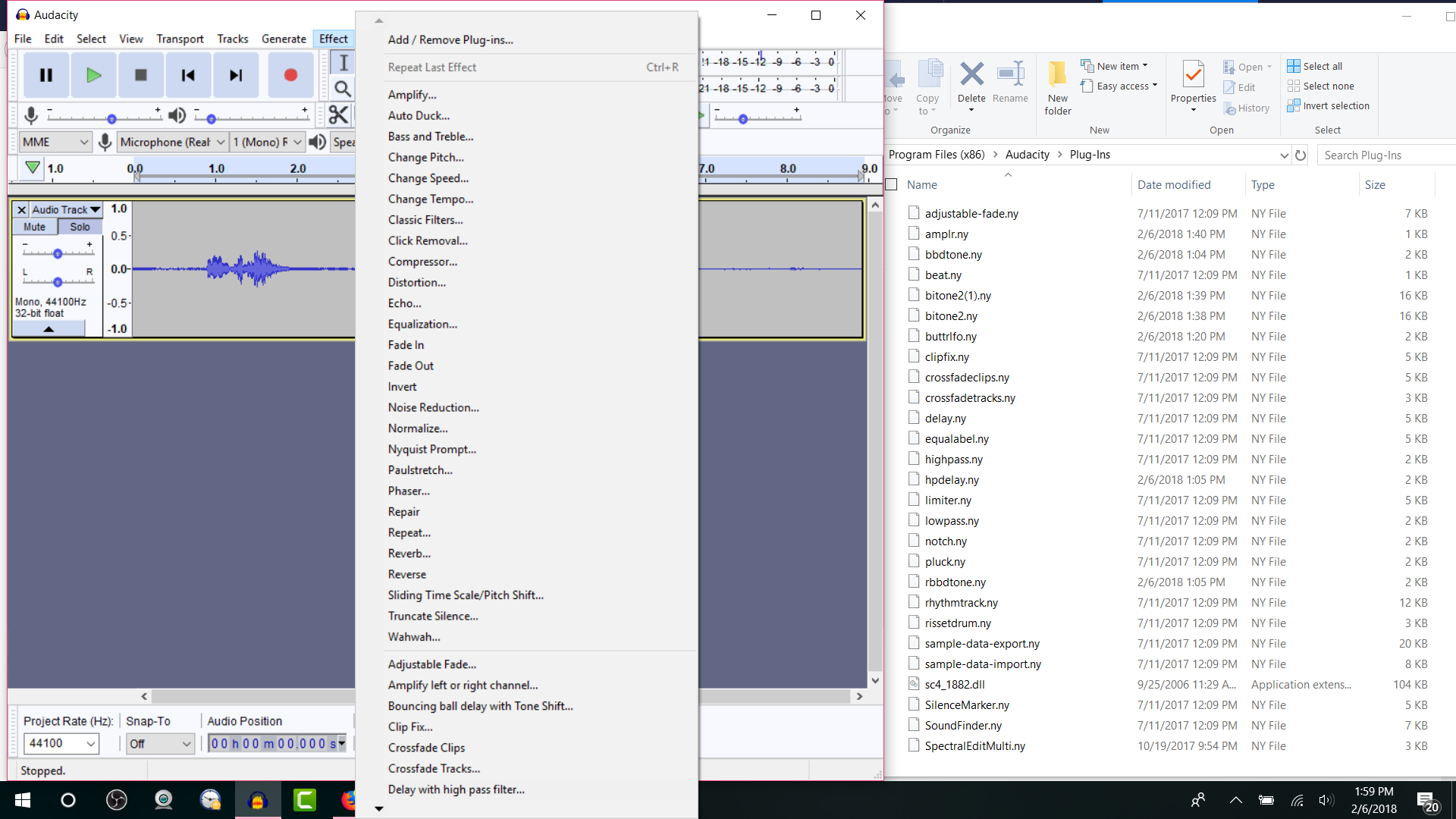 Any suggestions?