MacBook Pro
OS-X 10.9.5 Mavericks
Audacity 2.1.3 Apparently working perfectly well.
I was just describing to someone how to set a label during a long reading when my labels failed. I read a short passage and set several labels during the reading. CMD-B > Enter, CMD-B > Enter, CMD-B > Enter and this is what happened. Aren't they supposed to follow the performance cursor?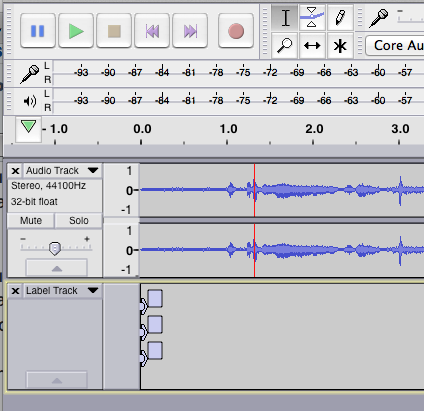 I never use labels, so this was a surprise.
???
Koz