Hello,
when recording using Jamulus a WAV file is created using the musicians name in the file name.
This file name is also listed in LOF file.
Issue here is: Audacity 3.0.0 cannot import LOF files containing "Umlaute" "äöü…" in file name.
Error message: "File … not recognized"
Please add support for "Umlaute" in file names.
Please contact me in case you need more screenshots or sample files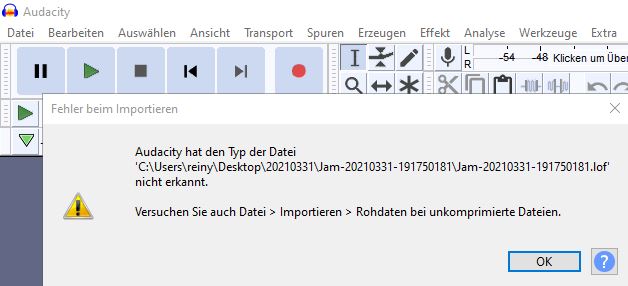 Thanks
Reinhard
20210331.zip (1.3 MB)