I want to amplify portions of a 9 hour recording. It opens and plays in Audacity perfectly well and the tools such as Noise Reduction seem to work.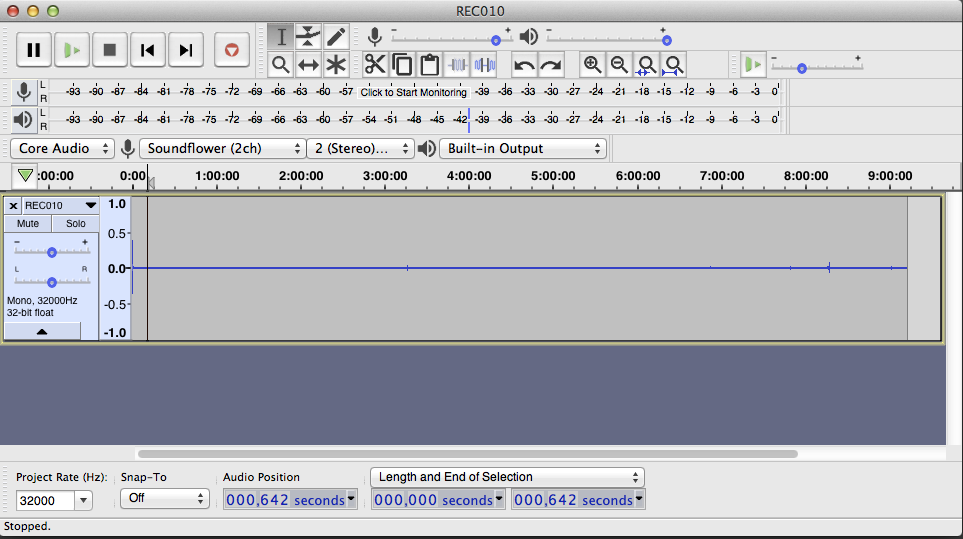 I can drag-select almost any portion of the work and Effect > Amplify to get (what seems to be) a valid correction. The portion gets louder.


What I can't do is select the work so that one end of the selection snaps to the end of the performance and forms a yellow line.
Effect > Amplify fails.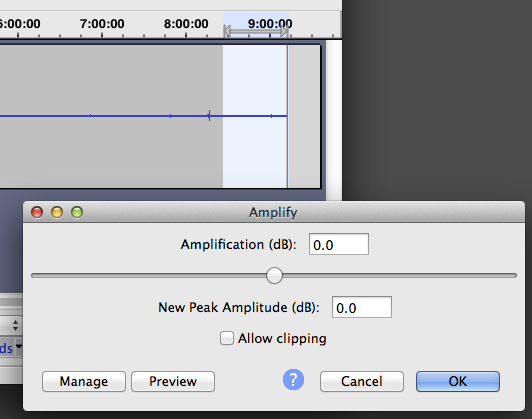 Audacity 2.2.0
Mac OS-X 10.9.5
Koz