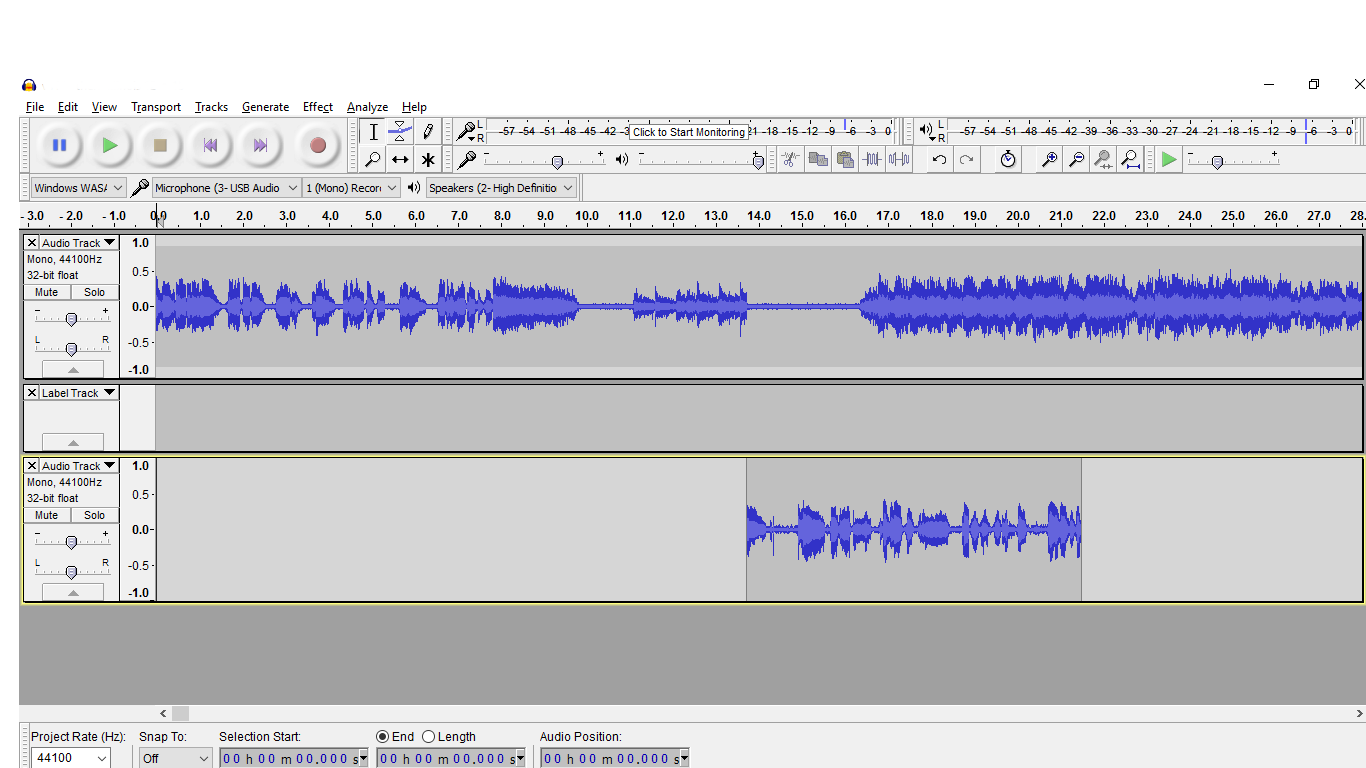 I was editing a project & suddenly it changed such that the sound waves were like in a lighter colored tube. (see attached screenshot. I added the bottom track for reference as to how it normally looks.) I couldn't figure out how to get rid of it, & don't know what I did to cause it or how to undo it. Edit undo won't work. & closed it & then opened the project again but it was still there.
I have done this before, probably a long time ago, but don't remember what the cause was. I browsed around through the manual & didn't find out what it is or how I did it.
Sorry if this is a basic newbie issue. Any help is appreciated.
I am on Windows 10. Audacity 2.1.1 portable