Hello,
I've downloaded and added the De-Esser plug-in to Audacity and it is now one of the effects I can use.
Problem: When I use it, it causes Audacity to become unresponsive and shuts down on its own or when I try to listen to the adjustment - this error shows up and I have to manually close down the program.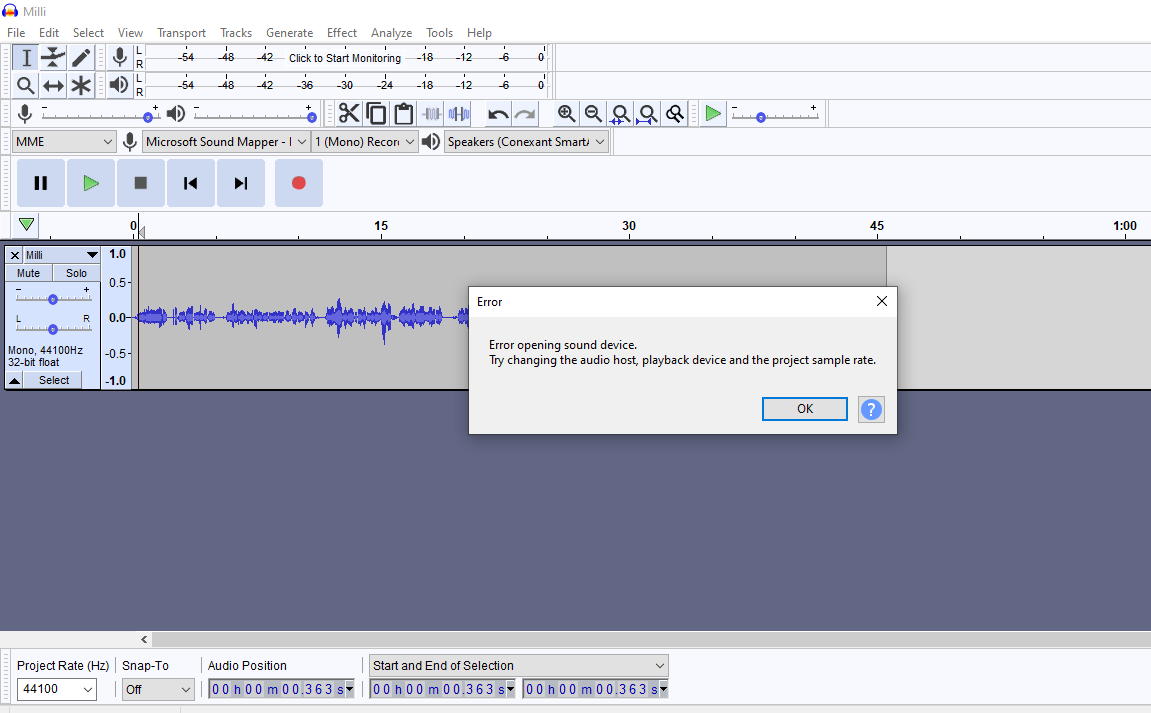 If someone can help me fix this or provide me with an alternative - that would be much appreciated.