New member here. Howdy! waves
I am using Windows 7 and Audacity 2.1.1.
Unfortunately, Audacity is currently driving me bananas.

I have an instrumental backing track, and I am trying to record a vocal track to go with it. Here is the instrumental track:


Unfortunately, when I start recording the vocal track, the instrumental track is doubled without my doing anything - here is what it looks like: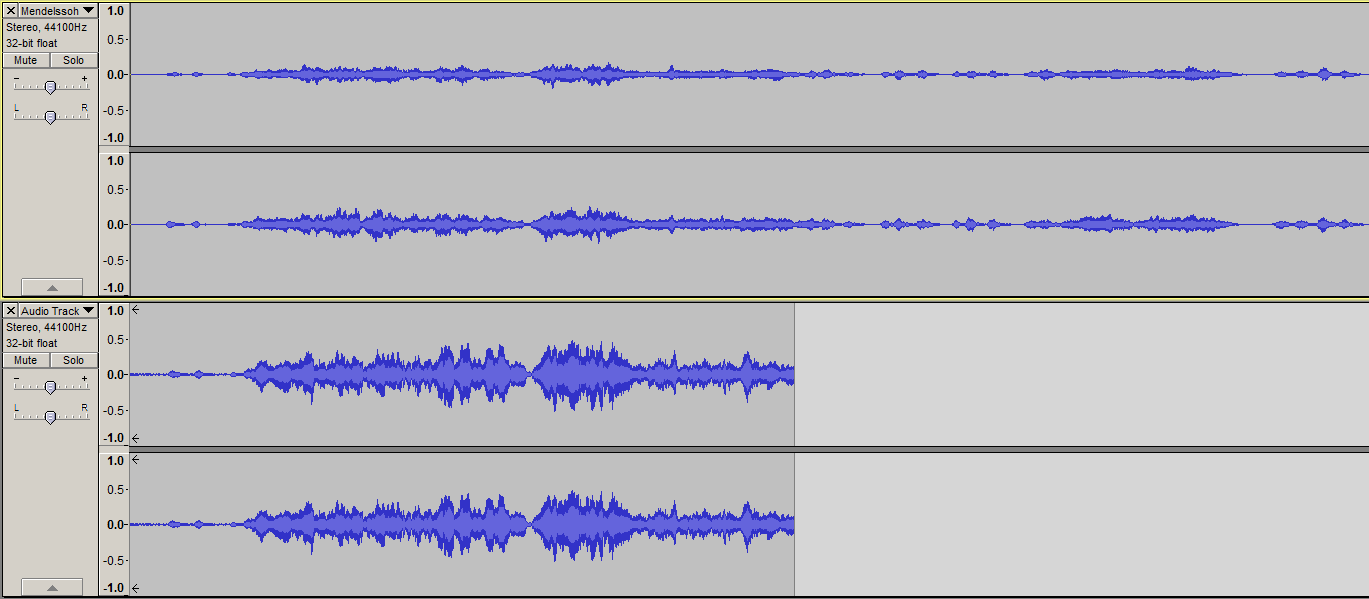 So when I try to record and then playback, it's very difficult to actually hear my voice. Also, because the instrumental track is doubled, I find it very hard to hear when I'm supposed to come in etc.
Is there any way to stop the track from being doubled? I've tried googling the answer, and [url=https://forum.audacityteam.org/t/when-i-record-the-track-is-doubled/12814/1 an answer here on the Audacity forums[/url] - but unfortunately it was from 2010, and the answer refers to pages on the Audacity wiki that are now defunct.

So I am back to where I started… banging my head against the wall.

Thank you so much!