Running Audacity 2.6.2 on Windows 10 Pro
I suspect that I've inadvertently used a keyboard shortcut, but as I don't know which one I don't know whether I've done permanent damage to the file. The display now looks like this: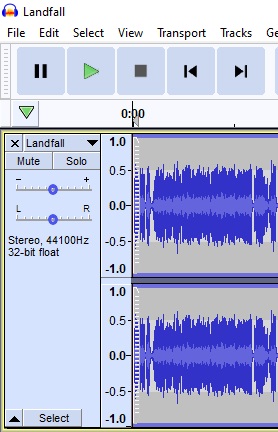 Previously the background to the Audio Tracks was a uniform dark grey, without this pale grey band from -0.5 to 0.5, and without the white scale at the beginning.
Please can someone tell me (a) whether it will affect the audio file, and (b) how I get back to the display I'm used to? I apologise for posting this, as I imagine the answer is somewhere in the FAQs, but as I don't know what this effect is called I don't know where to look!
Many thanks, Bill