The Audacity manual strikes again! Looking for info regarding Audio Hosts (mainly WASAPI) and I came across conflicting statements.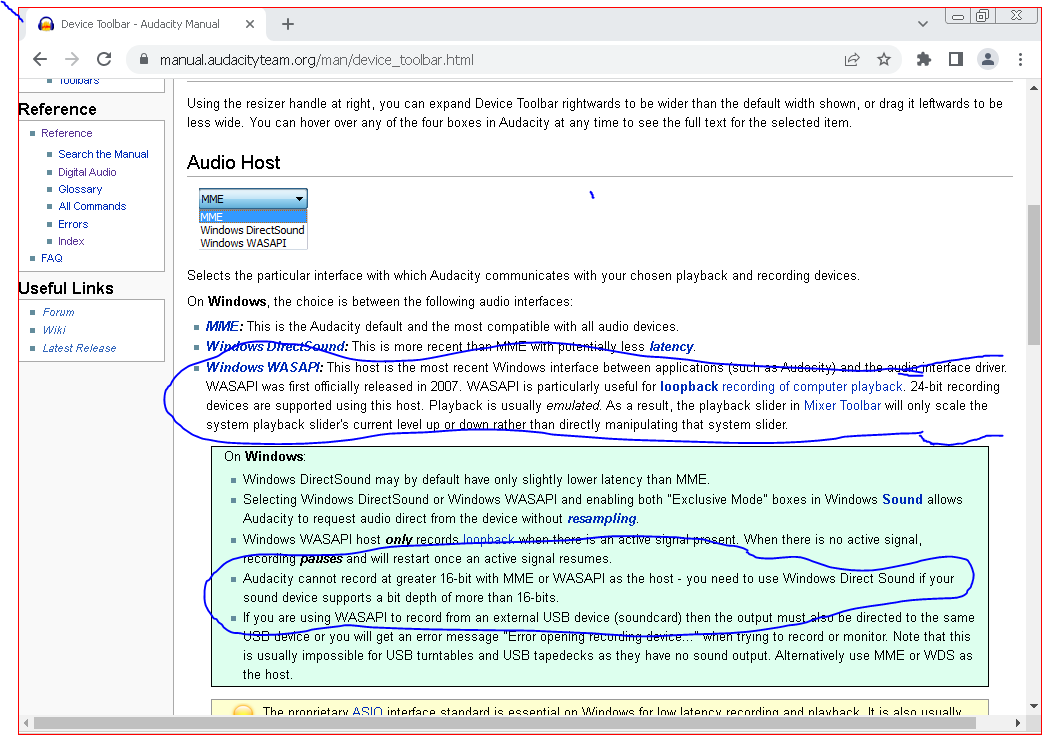 It first says that 24bit recording devices are supported using this Host. Then below it states Audacity cannot record at greater than 16bit with MME or WASAPI as the Host
This is bad news to me since I've had WASAPI as the host all this time.
So, with an E MU 1212 sound card and windows 7 can Audacity record 24bit @ 96000Hz ?