Hello,
Currently, when I startup Audacity (in my case org.audacityteam.Audacity 3.3.3, which is the Flatpak version), I get greeted with an Automatic Crash Recovery dialog because I have a few unsaved projects.
Unfortunately, I am unable to sort it (by name) and have to manually go through the list (which appears to be sorted in a random order) to find the project I want to recover.
Pic related, my Automatic Crash Recovery dialog: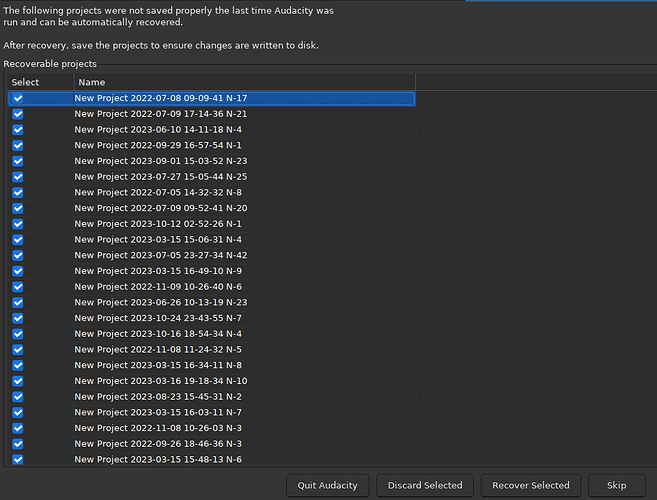 Thanks in advance.