Running into an issue that I cannot resolve. It seems to be a bug, but hopefully I am wrong.
When ripping vinyl, I would like to export my files as 24bit PCM/96kHz files in AIFF. The reason for using AIFF is that this format allows for easier adding of metadata versus .WAV.
When exporting a file out of Audacity by choosing 'Other uncompressed files' in the drop-down menu, and choosing 'Signed 24-bit PCM' under the encoding drop down menu, the output file is 16bit, NOT 24bit. I have verified this in VLC and in Mediainfo.
I have attached three screenshots.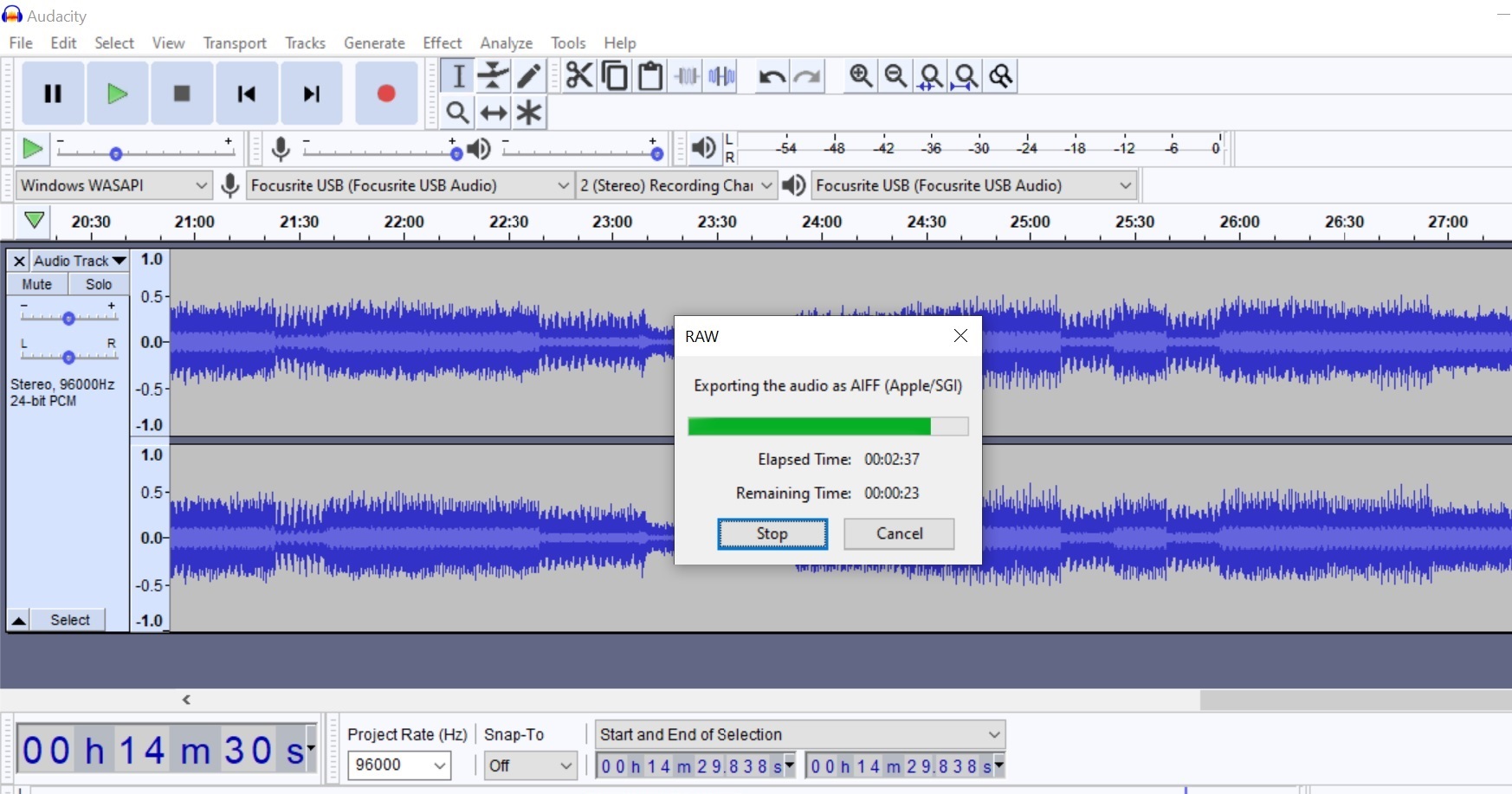 The output file:


Curiously, when exporting a WAV as 24bit PCM, this does work. The output file really is 24 BIT as shown here:


Do I miss a setting perhaps? Advice is greatly appreciated!!