Hello.
(In my previous post, I posted an incorrect 'MIDI Devices' screen capture. Here, I am showing the correct one.)
I am getting "Error opening sound device" and "Error opening recording device" window when trying to listen or to record on Audacity.
I've tried all the ideas posted on the forums and in the Audacity manual. Nothing works. I completely uninstalled Audacity, restarted my computer, and then installed again, but the same problems show up.
Audacity is 2.3.3. Computer is Mac Book Pro Mid 2012, macOS Sierra Version 10.12.6.
While "Devices" seems fine:


"MIDI Devices" should show 'CoreMIDI' in Interface Host, and 'Built-in Output' or 'Headphones' in playback Device: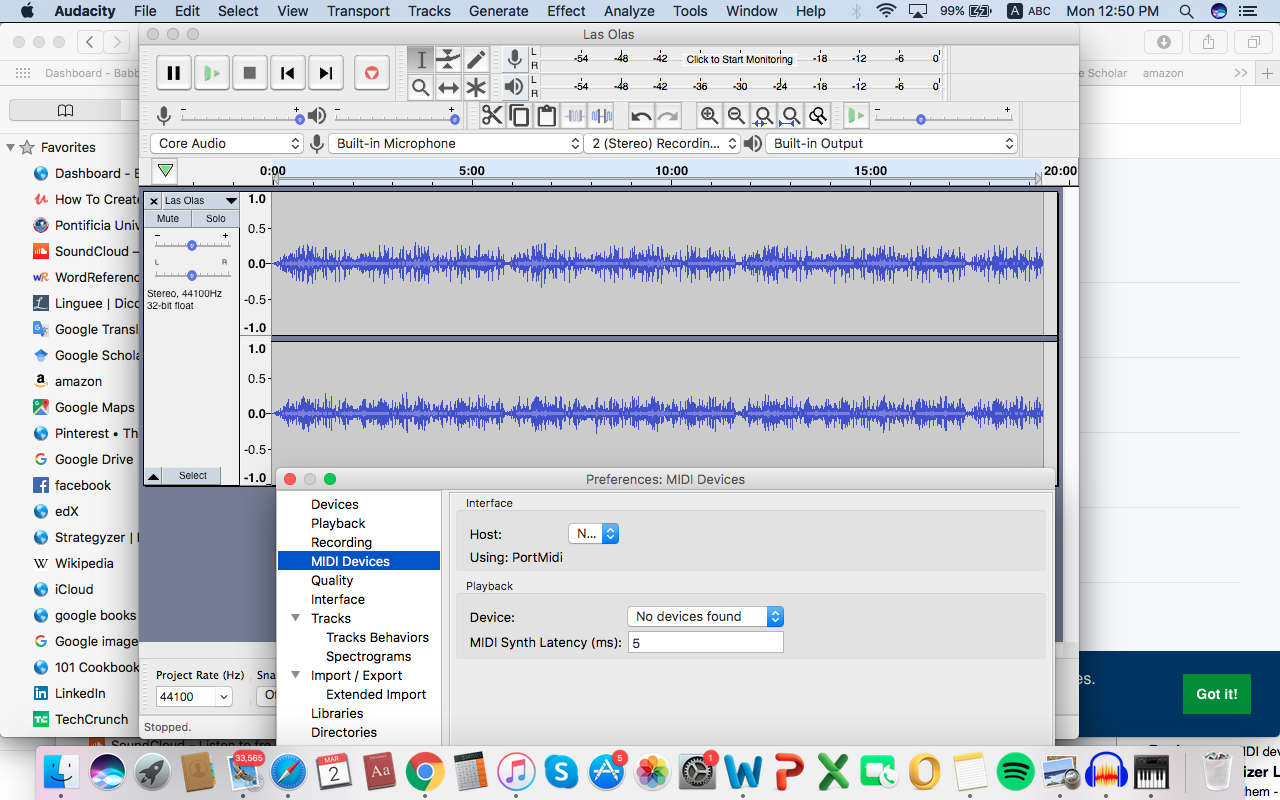 I can't fix this. Please advise.