Can anyone please tell me what does this mean ?
I just started to use Audacity so I'm a "noob"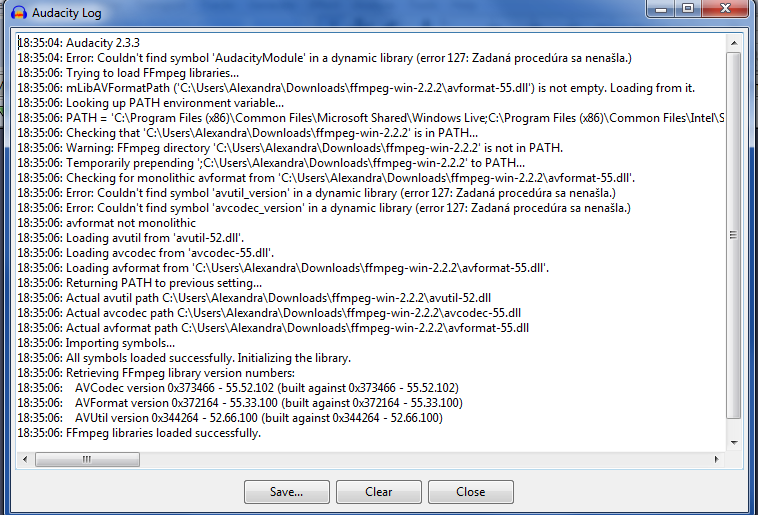 What were you doing when you got that error? What was the goal?
Koz
I opened a .mvk file
edit: So I tried just opening Audacity and checking the log, this error appears without doing anything. I cleared the log, closed Audacity, opened it again and it was back.