hello
thia the following message with the attachement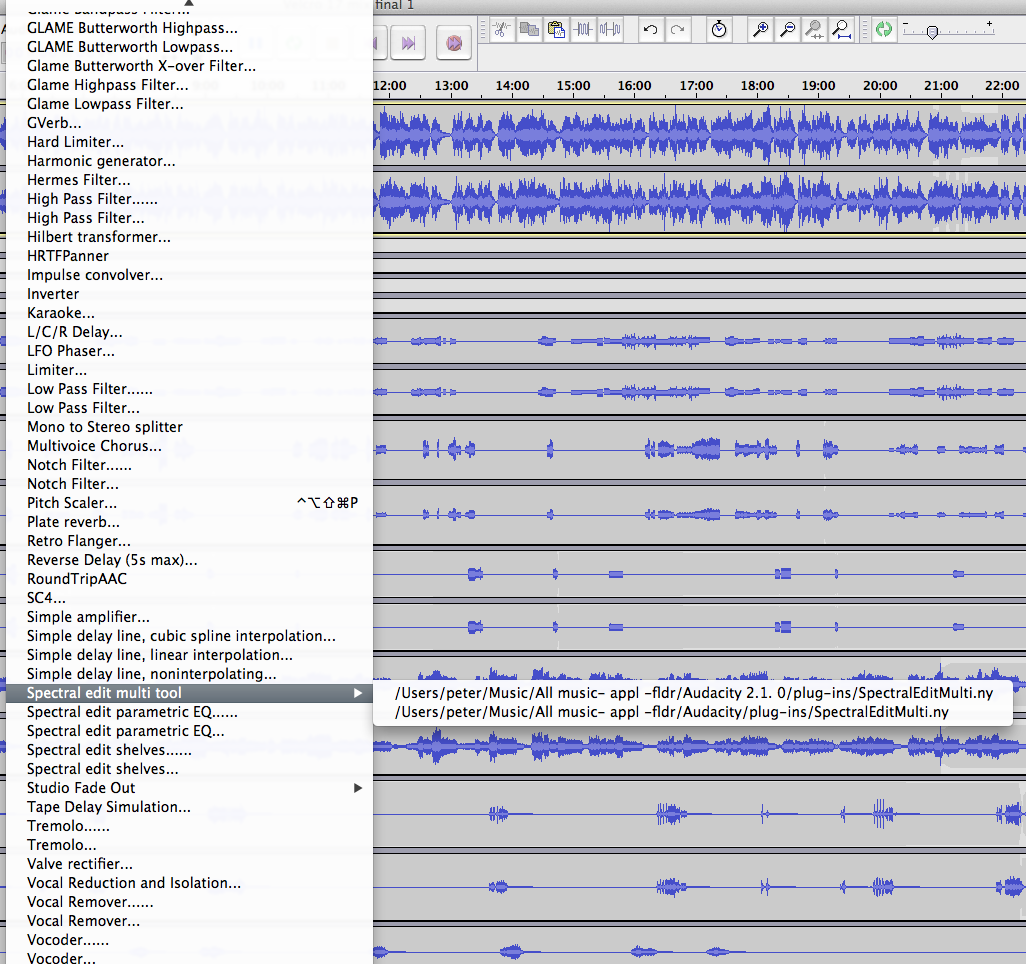 You are using Audacity from different locations (2.1.0 and some other version), so Audacity registers "plugin" effects it sees in both locations.
To remove the duplicate entries, Audacity > Quit Audacity. Then open Finder, use Go > Go to Folder and type
~/Library/Application Support/audacity/

In that "audacity" folder, delete pluginregistry.cfg.
Then start Audacity again. Assuming your latest Audacity version is 2.1.1, click Effect > Manage… then enable the LADSPA and other effects that you want to use. These may be easiest to see if you click the radio button called "New".


Gale