Windows 7 64-bit - Audacity 2.2.0-beta-Sep 1 2017 - .exe-installer
The white background color does not look good in Windows using classic theme.
I would prefer just to default baggrunds color.
Like the preferences dialog and guess ever dialog expect the about dialog.
Not the missing white in the bottom right corner, and the border and the bottom of each tab that is not active.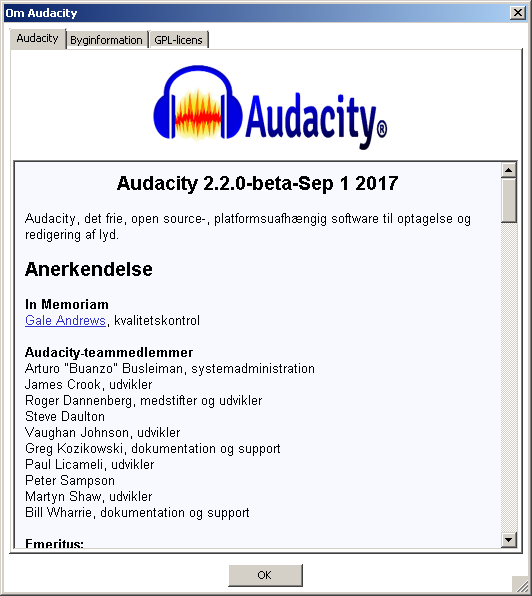 Also the logo seems to be streatched.
Compare with.



Would be better to use a transparent logo so the background color would work with the logo no matter what color it is.