Hi, and thanks for reading.
I'm on Windows 10, using Audacity 2.1.2 installed from the .exe installer. I downloaded the program to clean up some issues in my music library, mainly clicks. Another recording I have has a sort of "squealing" sound to it, and I'm not sure how to fix it. I've attached a one-second extract for reference.
When I looked at the waveforms, I guessed that the source of the squealing is the rapidly undulating wavy bit in the bottom track (right channel), so I went ahead and muted the left channel and used the draw tool to smooth out the right track (bottom of the picture).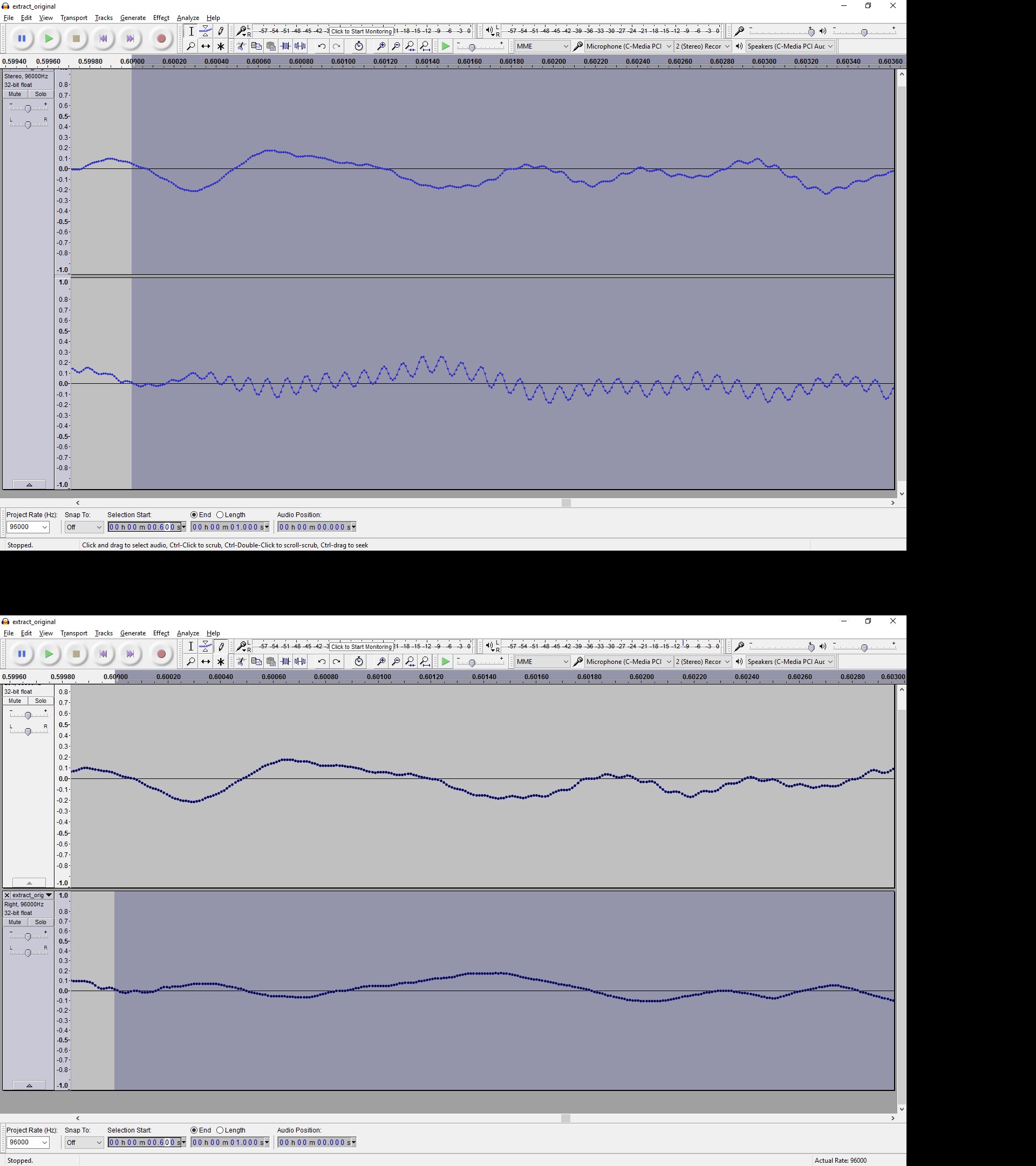 But when I play the edited track (with the left/top channel muted), though the squealing is decreased, it is still very noticeable. Here is the original extract:


Here is my edited version:


If anyone has any pointers about what I'm doing incorrectly, I'm all ears.