Hello! My program crashed while running an equalization and after a force quit, the project and the recovered project were both missing the audio.
All the files in the data folder seem to be missing the audio as well. The odd thing is the track spacing and all the envelope tool work is still there.
Is this project toast or is their anything I can do?
I attached the project and screenshots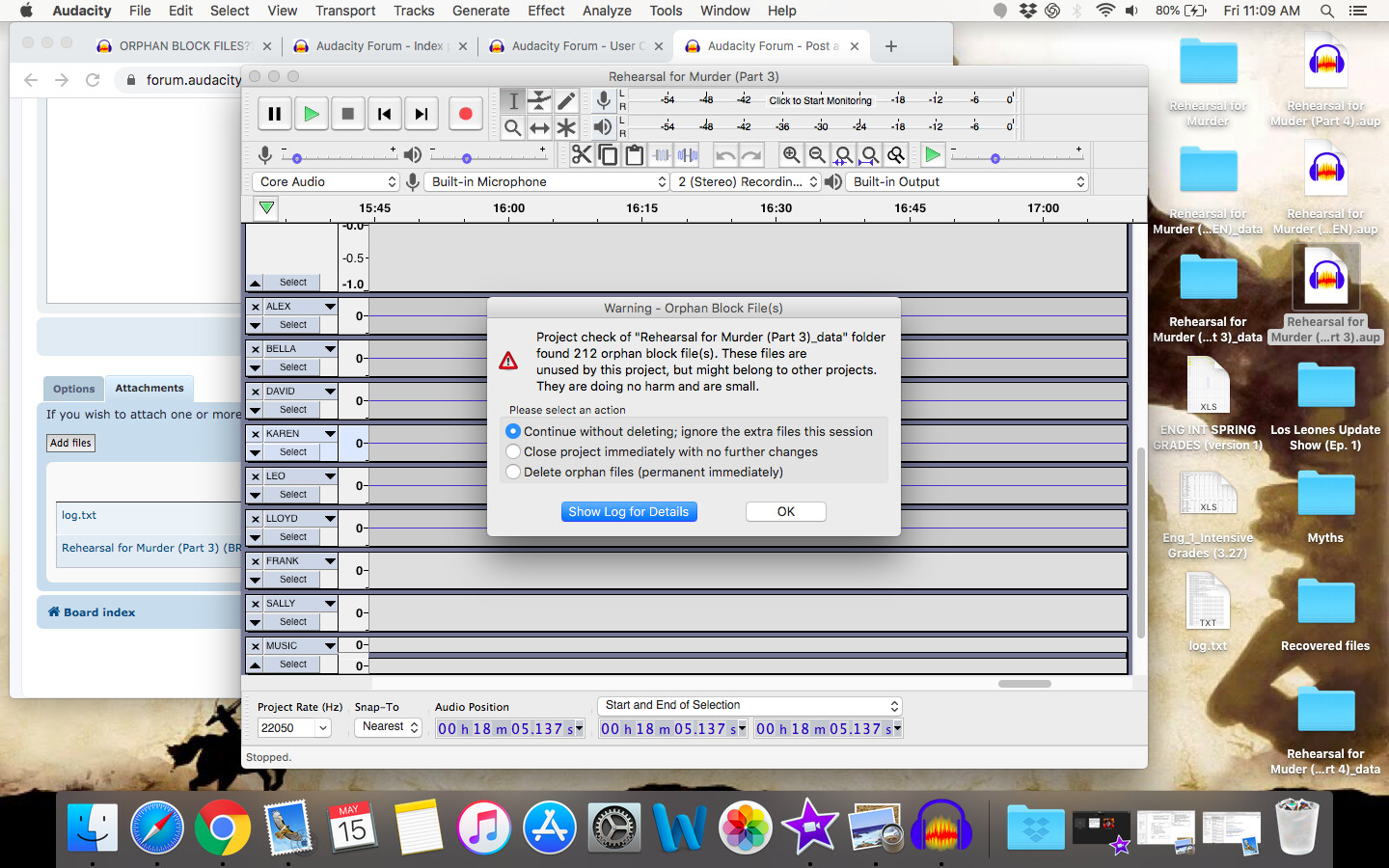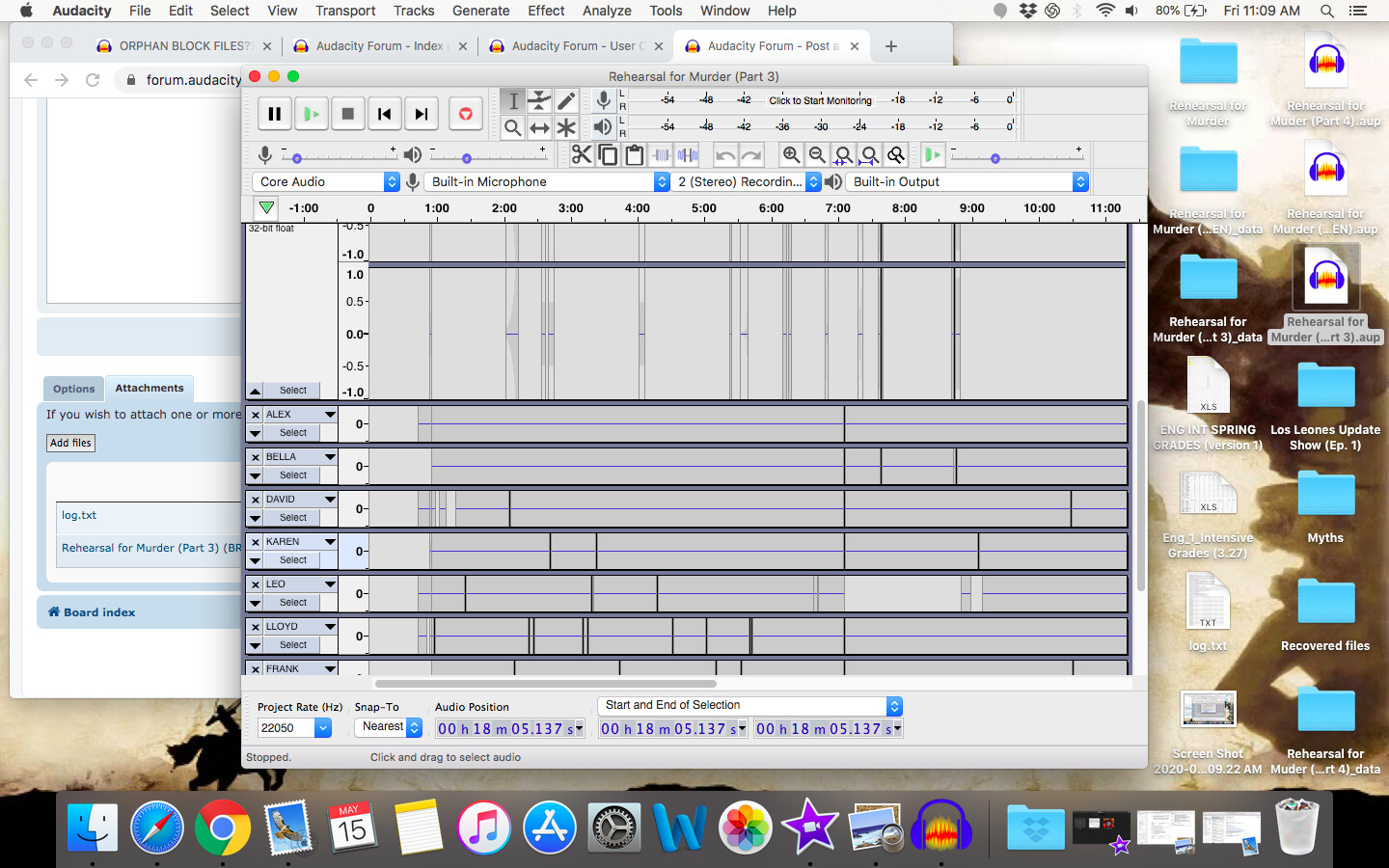 Rehearsal for Murder (Part 3) (BROKEN).aup (159 KB)
log.txt (27.7 KB)