Hello!
Complete DIY beginner here which is about to be so so obvious… I've done some VO work for commercials in a studio, but was never required to edit/master my own files. I've watched teams edit files and worked alongside them, but now, I'd like to get started with some narration and VO projects from home (if I can manage).
I was gifted a Rode NT1-A starter kit after a project wrap by the studio I worked with and have been playing around with it for several weeks now. My home recording space is still a WIP.
My current setup:
Focusrite Solo 3rd Gen / Apogee One (currently borrowed)
Rode NT1-A
macOS Monterey 12.0.1
Audacity 3.1.3 / Garageband 10.4.6
Various sound shields / insulation cubes
Current challenge(s):
My waveforms are extremely small. When I speak into the mic to test levels or record, I am consistently stuck at -24db to -18db. I rarely make it to the recommended -18db to -6db range for ACX (for example).
I have tried tweaking the gain, maxing out the gain, adjusting the inputs in Audacity, using the ACX mastering macro from the forums. When I turn the gain to max on my solo, the sound quality is terrible and my voice is garbled. I watch for the lights etc on my interface but still struggle to get consistent higher volume input. The Audacity macro for ACX mastering is great though.
I have also tried to adjust the mic inputs from my system preferences on my Mac, but don't seem to have the option.
System settings: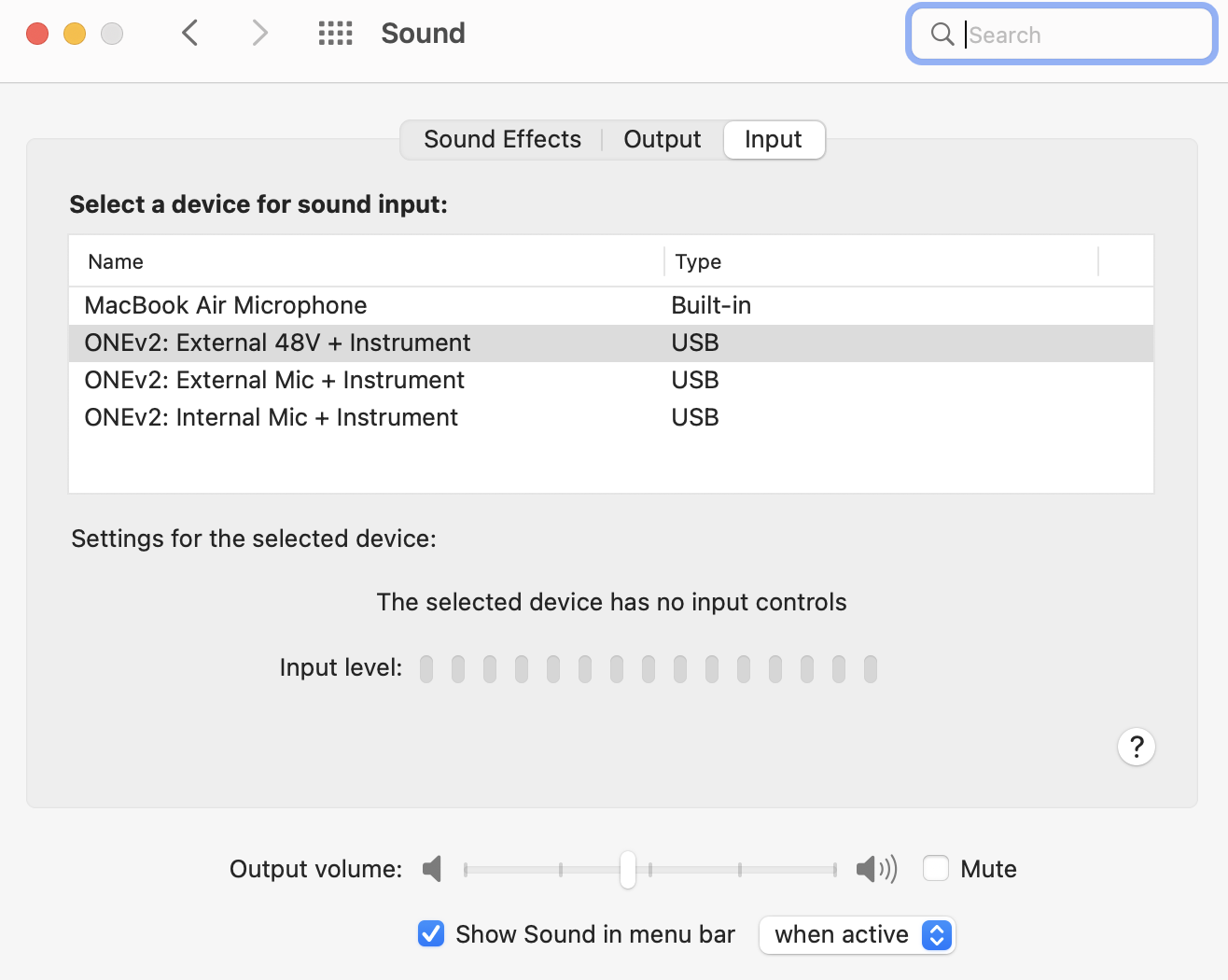 Audacity settings preview:


The larger wave forms in the first test are after ACX mastering macro. The others are not edited/mastered.
Similar problems when I use my Focusrite Solo interface. I can't seem to get the input into that ideal range. I am not particularly soft spoken, but perhaps I am for it to be an issue.
I have also tried Garageband with similar results. I have used presets shared by Rob Drinks, but still have challenges with the waveforms and input levels. https://robdircks.com/garageband-settings-for-audiobooks-acx-audible/
Sample file:


Am I the problem? Considering two different interfaces produce the same results. Perhaps this mic is not for me? Any suggestions or recommendations from soft-ish spoken narrators? Am I complicating things too much? Would a simpler set up better - i.e: a USB mic like the Blue Yeti or the Rode NT-USB Versatile Studio-Quality USB Cardioid Condenser Microphone?
Any and all help welcome! Thanks so much in advance.