Processor: Sandy Bridge i5-2520M
OS: Windows 7 Home Premium 64-bit
Audacity 2.0.0 (Unicode)
Nero AAC Encoder version 1.5.4.0 (the zip says it's 1.5.1.0 though)
Source file: AC3 2-ch 384 kbps
So, the issue described in this thread still exists in the current version of Audacity. I'm using a similar command line
neroAacEnc.exe -ignorelength -if - -of "%f"

and Audacity freezes at exactly the 138-th second. Killing neroaacenc.exe restores the response of Audacity. Logs and command window output is exactly the same as in the thread I quoted.
Here's some snapshots of CPU load (with 2 and 4 logical processors) during the freeze. CPU load seems to cycle, and they seem to add up to ~100 (equivalent to system's 25%) altogether.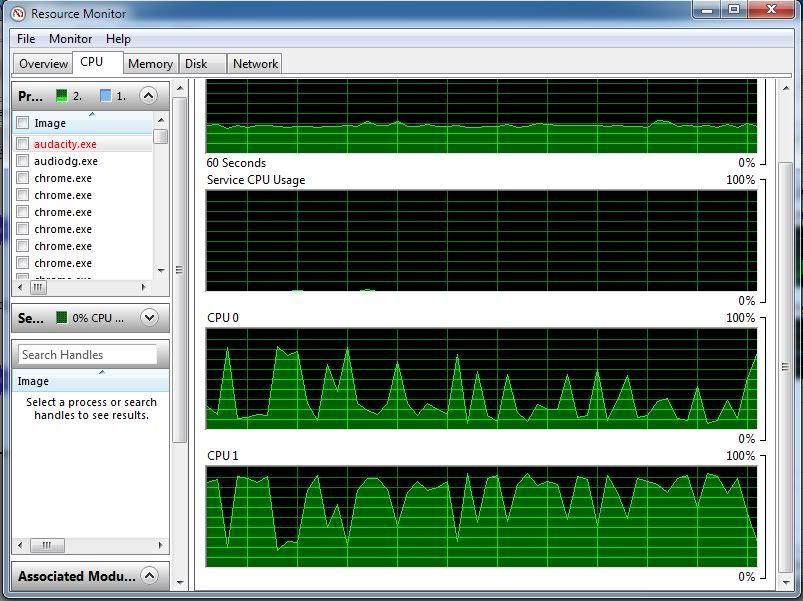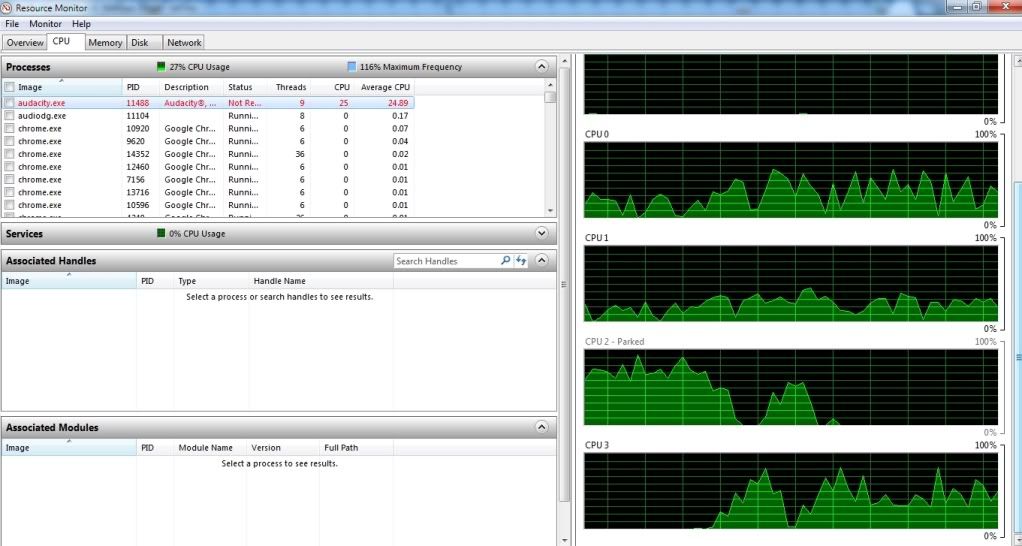 Limiting Audacity.exe to 1 logical processor works. But encoding takes ~4 or 5 times longer. Any ideas? Please let me know if you need more information.