I hope this is a simple problem to fix, but I have spent a few hours on the Wiki/Forums/Google and haven't found a solution yet.
I am running Windows 7 SP1 64 bit with Audacity 2.0.0 that I installed with the .exe. I have been wanting to rip some cassette tapes for awhile and figured I'd use my Echo Audiofire 4 to do it. I had not used the Echo Audiofire 4 with Audacity on this new PC but had used it many times on my old PC with Windows XP and made several recordings so I was not expecting any problems.
Right now I have RCA to 1/4" converter cables I am using to connect the tape deck outputs to the 1/4" 3 and 4 inputs on the back of the Echo Audiofire 4. I have Windows setup to playback to my speaks and have confirmed I am able to play cassettes and reproduce the sound through the Echo Audiofire 4 and output to the speakers on my computer. No matter what I try I cannot seem to get Audacity to pick up the input. The correct devices/options are available for me to select but no sound makes it through to the software.
Echo Audiofire 4 for reference:
Note inputs 3 and 4 on the back where I am connected.
Here is the Echo Firewire Console that is showing the sound input: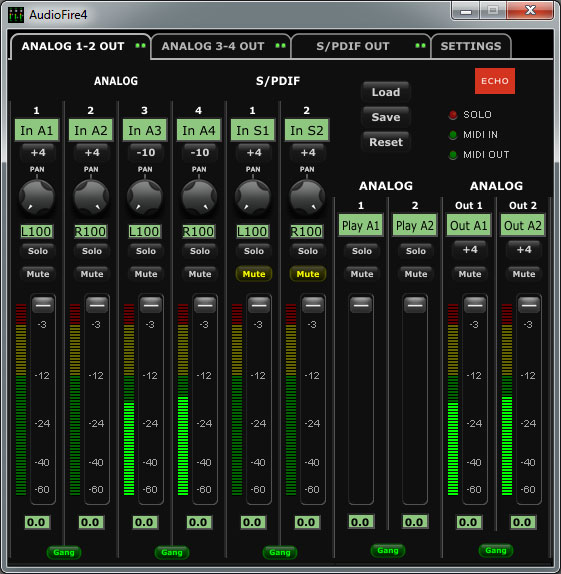 Here is Audacity with the correct Input selected but NO sound input: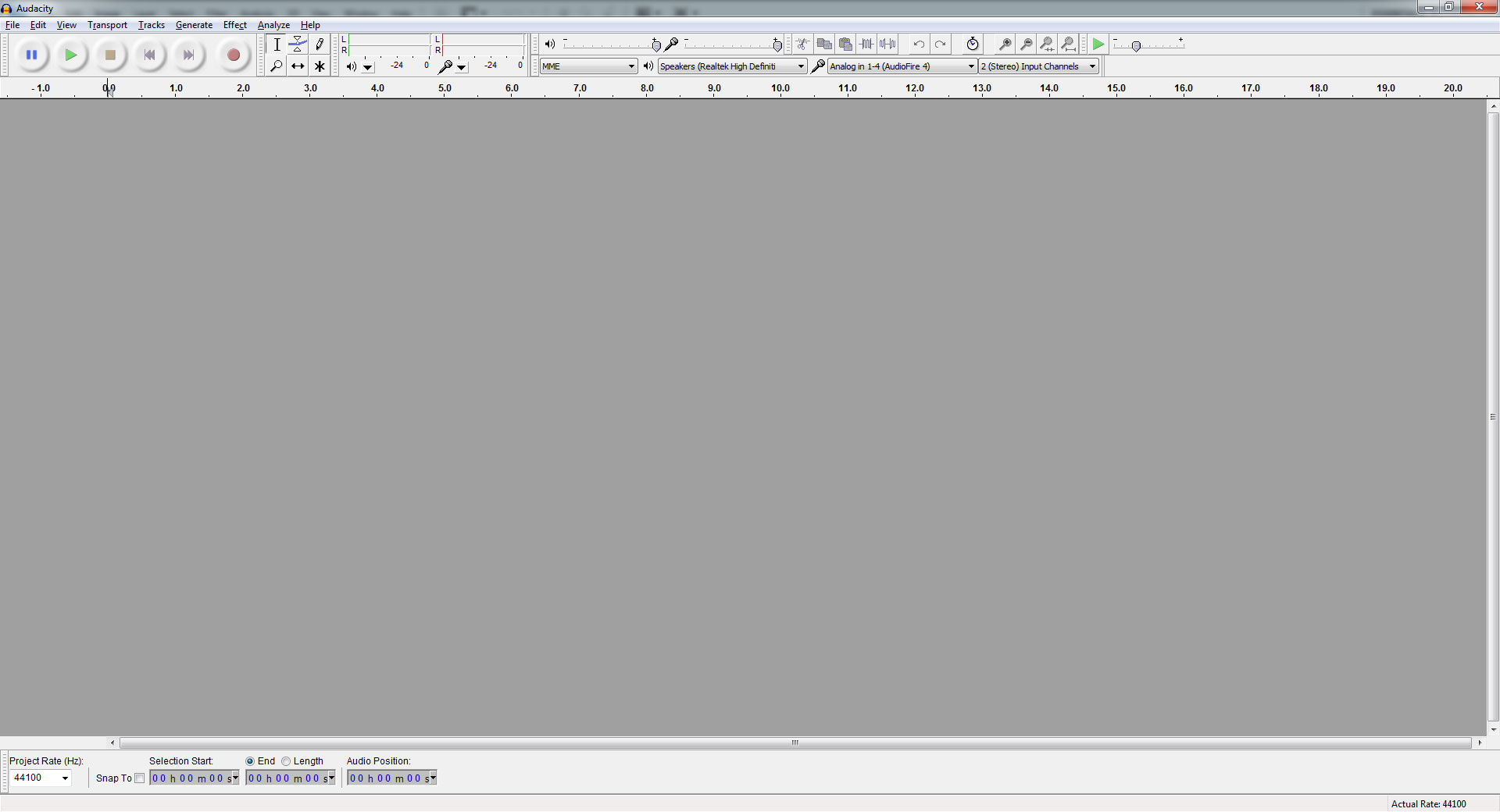 The device shows up correctly and displays input in Windows' Sound Control Panel / Mixer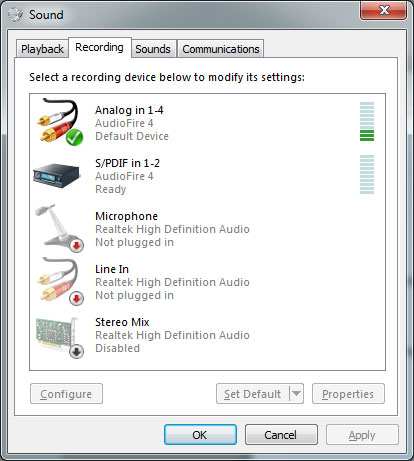 Post to be continued… (I can only add 3 attachments here…)