I've recently installed an Asus Xonar STX ii. Machine runs Xubuntu 16.04 and Windows 10. Using Audacity 2.1.2 in Linux or Adobe Audition 1.5 in Win10, I see a sharp cutoff of info at 22KHz. Even when selecting 96000 or 192000 project rate, the audio cuts off as if the card's A-D converter is sampling at 44.1. I did not see that with the M-audio Delta Audiophile 96 that was previously installed. "file" command on wav output confirms proper sample rate in file format.
Could this be a configuration issue, known driver limitation or is the Asus card not operating according to spec (which claims recording rates to 192000)?
Deviceinfo and screenshot of spectral analysis attached.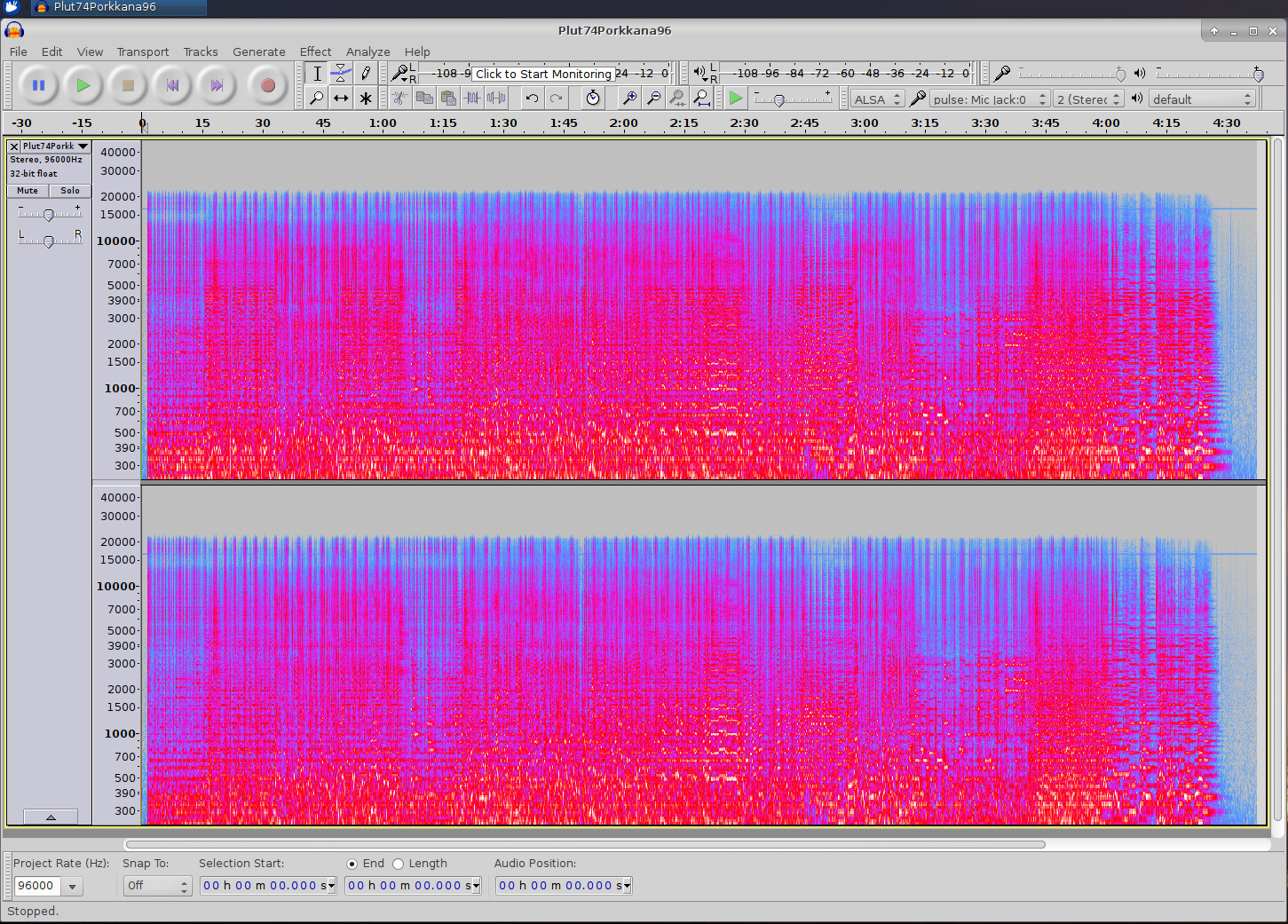 deviceinfo.txt (6.26 KB)